goldenmargins
What is a Computer-on-module?
A computer-on-module(COM) (sometimes referred to as a 'SOM' – system-on-module) is a reduced format of a single-board computer.
Computer-on-Module Design
COMs are embedded computers built on a single circuit board. The design is centered on a microprocessor with RAM (commonly coming with flash memory –  eMMC – embedded Multi-Media Cards consisting of both flash memory and a flash memory controller integrated on the same silicon die),  input/output controllers, and all other features needed to be a functional computer on the one board.
However, unlike a single-board computer, the COM usually lacks the standard connectors for any input/output peripherals to be attached directly to the board.
Therefore, the module usually needs to be mounted on a carrier board (sometimes referred to as a baseboard) which breaks the bus out to standard peripheral connectors.
A COM solution offers a dense package computer system for use in small or specialized applications, generally where low power consumption or small physical size is needed within the embedded system design.  However, as a COM module unit is very compact and highly integrable, both low power (Intel Atom and ARM) and high processing power CPU solutions (multi-core/multi-thread technology) can be provided in the format of a COM module with Intel Core Series (i3/i5/i7) level and AMD Ryzen where attention needs to be provided to both computing power & intensity of the graphical performance.
A "computer-on-module" is also known as a "system-on-module" (SOM).
Computer-on-Module Benefits
The use of a carrier board means that there can be provision and implementation of special I/O interfaces, memory devices, connectors, or physical form factors. Separating the design of the carrier board and COM makes the embedded system design more 'modular'.
The latter means a carrier can be tailored to a specific application – which will initially mean the overhead for:
The design time required for the carrier. This depends on the carrier's design complexity, and,
The physical design of the carrier; deployment costs for an internal hardware design engineer or the subcontracting of the design to an electronics design house.
With the actual processor and main I/O controllers being located on a COM, it's much easier to upgrade the CPU component to the next generation as and when subsequent (more capable) processors are released to the market. It's a case of replacing the current COM solution – with the new one which possesses the latest on-board technology. All of which can be completed without having to re-design the carrier.
Using the design ethos of COM modules can mean the shortening of development times and associated costs  – also facilitating the release of new products to market faster.
The use of 'mezzanine' modules (the module 'plugs' into the base/carrier board) means the facilitation of being able to upgrade to newer, backward-compatible versions. One of the most popular and widely used versions of module design is 'COM Express' (COMe) which is commonly deployed in Industrial, Military/Aerospace, Gaming, Medical, Transportation, IoT, and general embedded computing applications.
The COMe module works on the principle of defining different module "Types" – each implementing different pinout configurations and feature sets on one or two 220-pin connectors. There are 8 different pinouts defined in the specification with the most commonly used pinouts being 'Type 6' and 'Type 10'.
The latest pin-out added in revision 3.0 of the COM Express specification is 'Type 7'. Type 7 provides up to four 10 GbE interfaces and up to 32 PCIe lanes, making COM Express 3.0 appropriate for datacentre, server, and high-bandwidth applications.
The 4 x available formats of COMe platforms (defined by footprint size) include:
Mini: 55 × 84 mm (2.2 × 3.3 in)
Compact: 95 × 95 mm (3.7 × 3.7 in)
Basic: 95 × 125 mm (3.7 × 4.9 in)
Extended: 110 × 155 mm (4.3 × 6.1 in)
Other available module formats (with their own individual footprint sizes and pin-out definitions) include:
Computer-On-Modules and Carrier Boards
Off-the-shelf and reliable System-On-Modules that include COM Express Mini, COM Express Compact, COM Express Basic, and Qseven based on the latest Intel, AMD, and ARM platforms.

COM Express is a highly integrated and compact PC that can be used in a design application much like an integrated circuit component. Most COM Express Modules integrate core CPU and memory functionality, common I/O, USB, audio, graphics, and Ethernet.
COM Express Compact
COM Express Compact module is designed with computing capability and cost efficiency in a compact form factor with a footprint of 95 x 95 mm, making it the best option for transportation and defense applications. Compact modules are available with COM Express pin-out Type 2 and Type 6.
COM Express Mini
COM Express Mini module delivers high performance on a small footprint, which features a 55 x 84 mm size. It is ideal for space-limited, power-saving, and mobile applications. Ultra-small modules are available with COM Express pin-out Type 10.
COM Express Basic
COM Express Basic module provides high-level processing performance and high-speed interfaces for a wide range of computing-demand applications such as medical and industrial automation. Basic modules are compatible with COM Express pin-out Type 2, Type 6, and Type 7.
Qseven Modules
Qseven is equipped with fast serial interfaces in an ultra-small form factor with a measurement of just 70 x 70 mm. Qseven is much smaller than other system-on-modules, which makes it an ideal solution for space-limited and low-power applications.

Smart Display Modules
Intel Smart Display Module is for next-generation commercial AIO displays and visual IoT devices. Intel SDM provides the primary compute building block and requires an interface board on the displays or host system to complete platform implementation and provide standard end-user physical interfaces.
Carrier Boards
Carrier board (also known as baseboard or evaluation board) offers a flexible engineering development environment for COM Express Type 10, Type 7, Type 6, Type 2, and Qseven. This helps our customers minimize integration requirements while reducing development time and cost.
Golden Margins –Entire Range of Touchscreen Products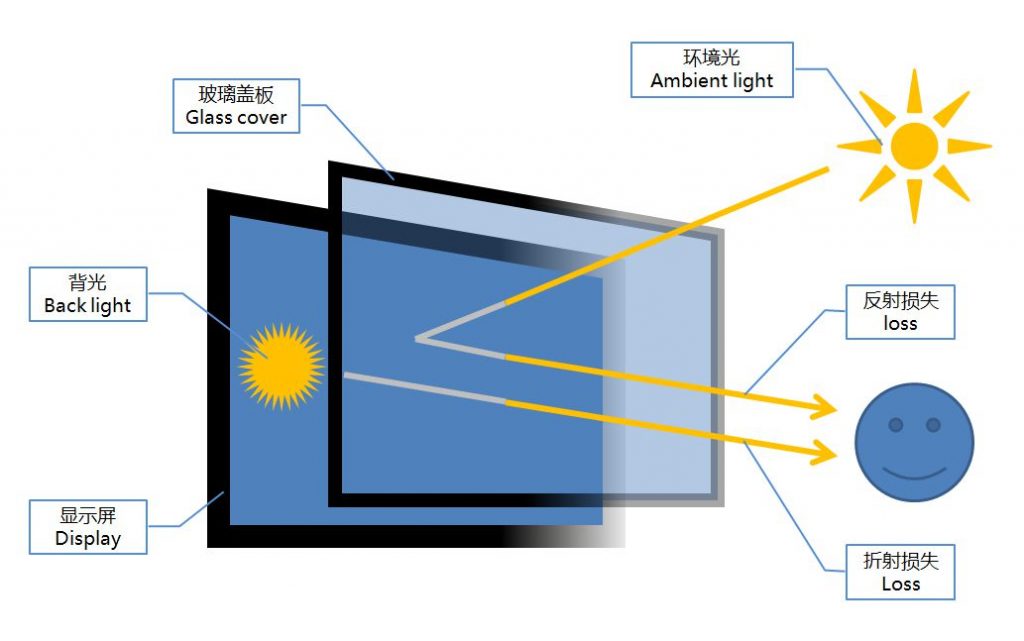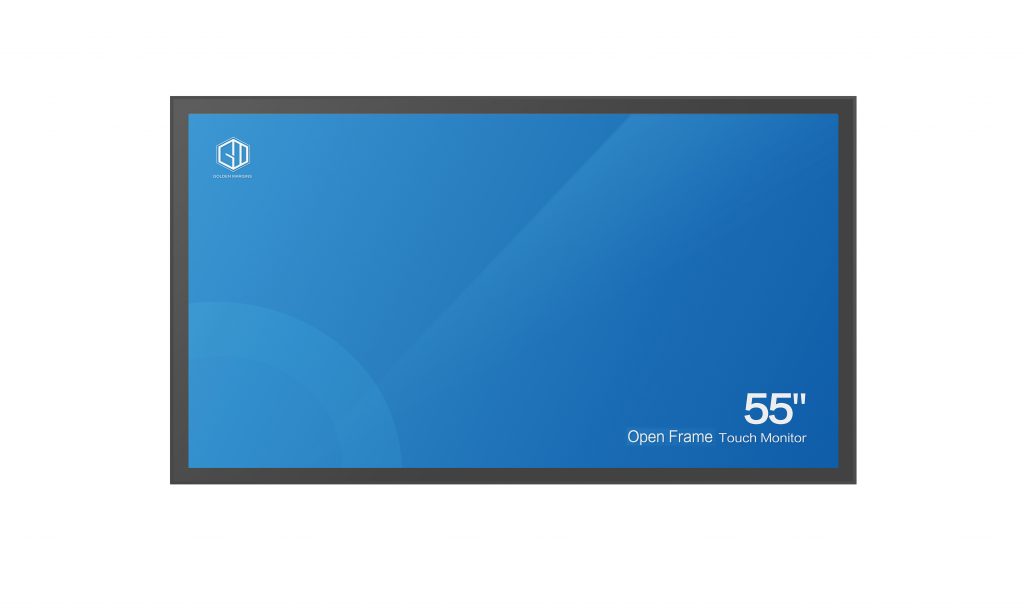 We hope you found these touchscreen or panel PC fundamentals informative. Goldenmargins offers a broad selection of Industrial Touchscreen Monitors and Touch Panel PCs in various sizes and configurations, including medical touch screens, sunlight-readable touch screens, open-frame touch screens, and waterproof touch panels, as well as other unique touch screen or panel PC designs. You can learn more about our services HERE or by calling us at +86 755 23191996 or sales@goldenmargins.com