goldenmargins
Introduction
Youyou Noodles Food Co., Ltd. was established in September 2016, headquartered in Sichuan, with branches all over the country. It is a well-known catering company in China.  It purchased a 55-inch outdoor high brightness touch display screen from Golden Margins as a publicity tool to achieve the purpose of innovation, attract traffic and increase turnover. 
Challenge
To break away from traditional marketing, the customer decided to let Golden Margins develop an industrial display after seriously considering Golden Margins' research and development strength of the original manufacturer. The customer has the following issues.
How to get rid of traditional marketing methods
How to attract traffic
How to do community marketing better
How to save costs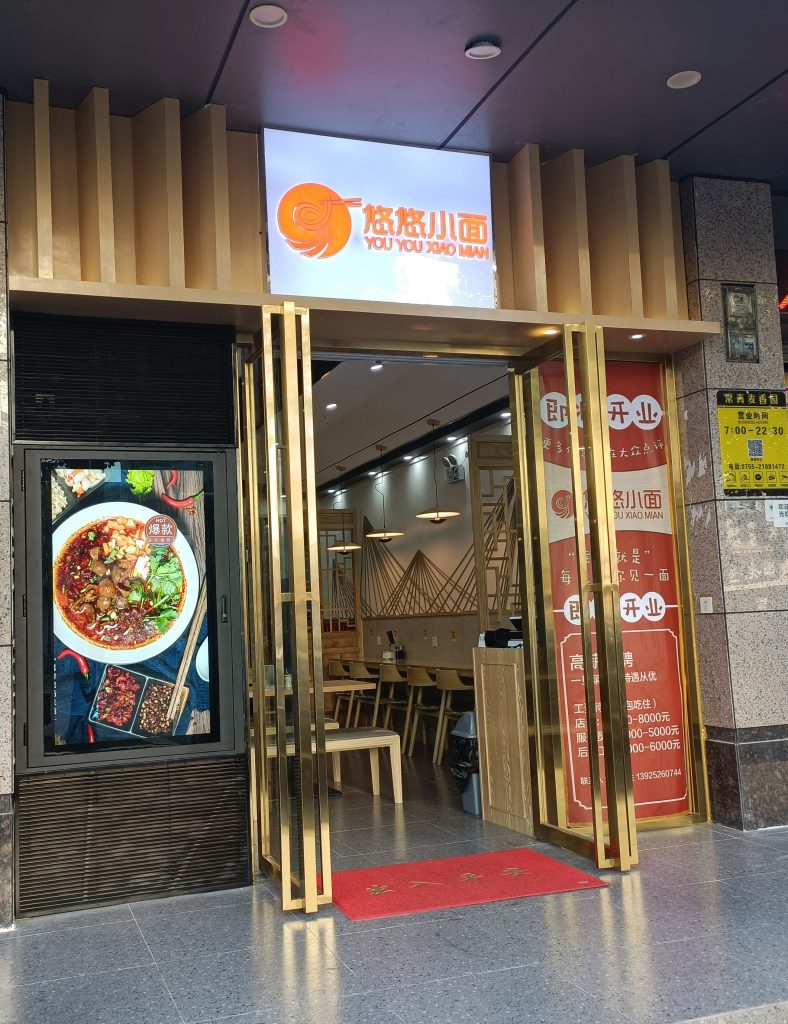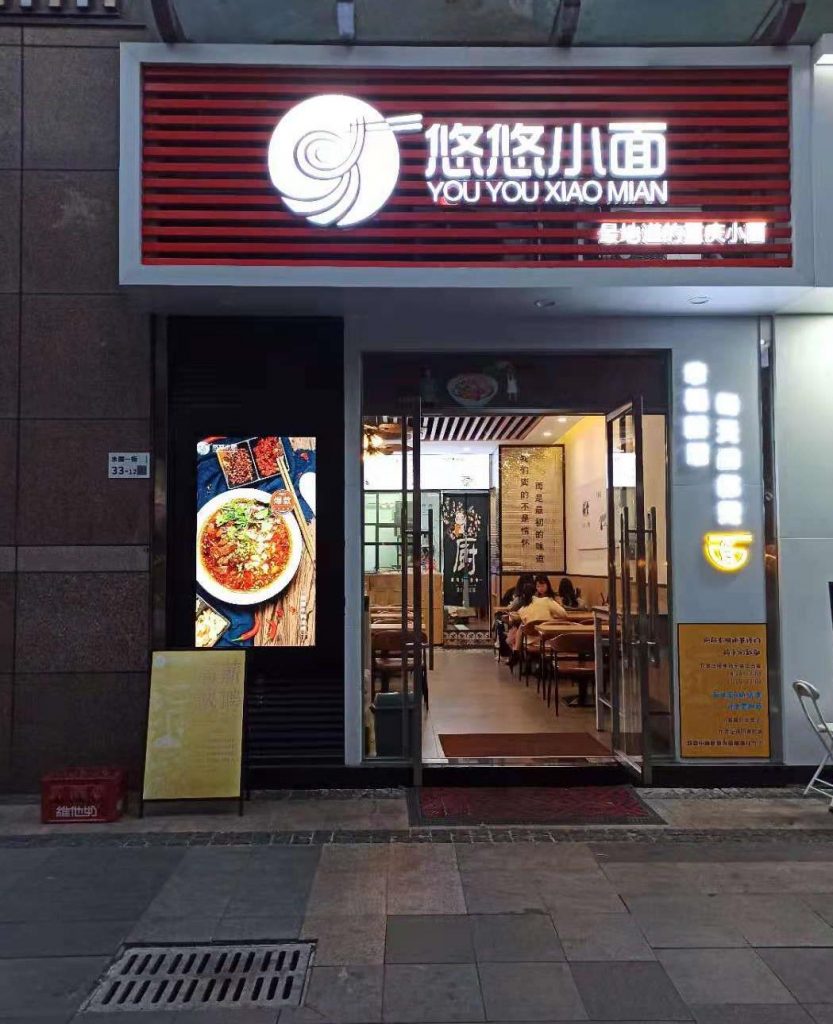 Solution
According to customer requirements, Golden Margins adopted the following customization functions.
Multi-functional touch display all-in-one machine, with Android system, and WiFi module allow downloading any software.
High temperature and IP65 waterproof grade display, not only can be placed outdoors all day but also has 30,000 hours of super long life, greatly saving cost.  
Full HD and IPS screen, which has high-definition, and realistic picture features, what's more, the screen color is uniform, no common sweat spots, bright lines, and another abnormal display phenomenon, screen switching is also soft without flickering, the picture quality is very delicate.  
Optical bonding technology, with high brightness and high picture quality, more realistic, even in the outdoor bright light, can still clearly see the computer screen display content, but also effectively prevent dust into the screen.
The capacitive touch screen can sense light and quick touch, scratch-resistant, dust, water, and dirt resistant, suitable for harsh environment.  
Embedded display, the most prominent feature is its shape design, 3mm thin front frame, very suitable for embedded installation and save the application area.
Configuration list
Feedback
In the follow-up feedback, the customer said that the 55inch touch display was very pleasant to cooperate with us, and it did not exceed the budget. The quality of the display in the use process was also very good. The excellent R&D strength and OEM/ODM service of Golden Margins solved many problems.