demo
An automated teller machine (ATM) is a computerized telecommunications device that allows customers to conduct financial transactions in public places without the need for bank personnel. ATMs mainly have functions such as cash withdrawal, inquiry, and password change (there is no password change function across banks). It is an automated financial device that uses computer networks to realize high-speed transmission of transaction information and applies automatic control technology to process credit card transactions in real-time. At most modern ATMs, customers are identified by inserting a plastic ATM card with a magnetic stripe or a plastic smart card with a chip. Security is provided by customers entering a personal identification number (PIN). Using an ATM, customers can access their bank account to withdraw cash (or a credit card cash advance), check their account balance, and purchase mobile prepaid credits.
Automated Teller machine can be equipped with displays to better interact with customers. ATMs need to be turned on for a long time and have high stability to provide round-the-clock service. Golden Margins can provide displays with low power consumption design and long life. In semi-outdoor and outdoor environments, we can also choose displays with high brightness, anti-glare/reflective, anti-peep, and anti-vandal rugged functions, and can be widely adapted to Various temperature environments, and flexible applications in various fields.
In addition, the display of the ATM machine can be set up with a VGA interface, DVI interface, HDMI interface, and signal-switching physical buttons for controlling signal input, so that the display can support the input of multiple signals at the same time to meet the needs of different customers for different input interfaces. According to the demand, the signal input can be switched through the signal-switching physical button, which is easy to operate. By setting a physical switching head that controls the forward and reverse display, it is possible to support both forward and reverse display at the same time. It has a wider scope of application and can be used in different structures and scenarios. Moreover, switching through the physical switching head is easy to operate.
Golden Margins –Entire Range of Touchscreen Products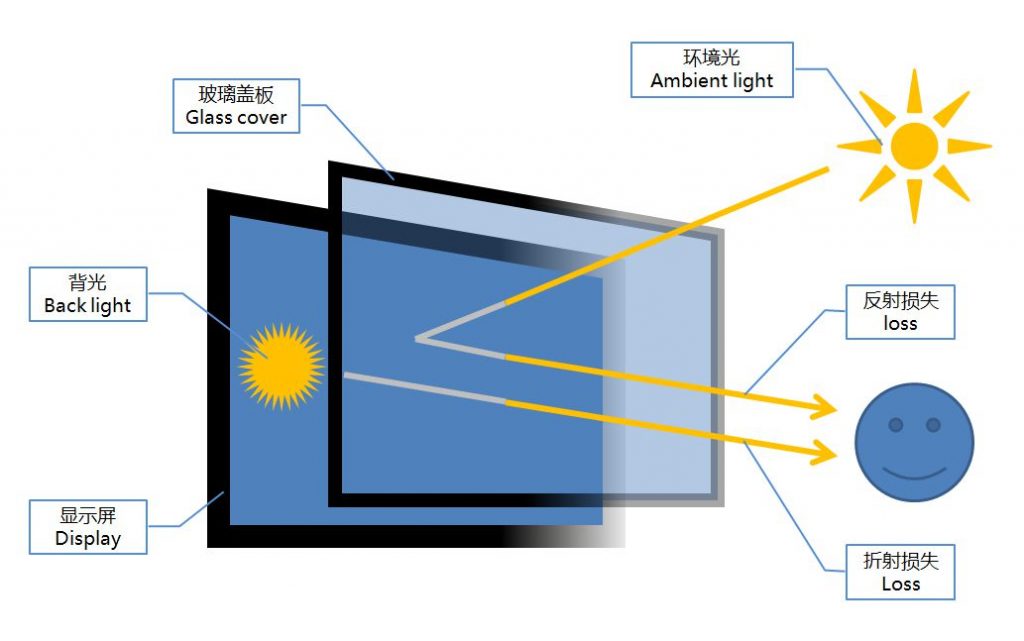 We hope you found these touchscreen or panel PC fundamentals informative. Goldenmargins offers a broad selection of Industrial Touchscreen Monitors and Touch Panel PCs in various sizes and configurations, including medical touch screens, sunlight-readable touch screens, open-frame touch screens, and waterproof touch panels, as well as other unique touch screen or panel PC designs. You can learn more about our services HERE or by calling us at +86 755 23191996 or sales@goldenmargins.com