goldenmargins
What does IP68 mean?
When we want Industrial Machine IP68 Waterproof,there are a large number of combinations when it comes to IP ratings, and it can get confusing. IP67 devices have the same dust resistance as the IP68-rated, ones but can only survive being up to 1 meter deep in water. Any more than that and the water could not get into the internal components of the device.
When it comes to solids, devices have been tested against dust and found to be dust tight. Anything with a "6" as the third character is as impervious to dust as can be tested and certified on this particular scale.
IP = Ingress Protection
6 = Dust Tight
8 = Survives being submerged in water up to 1.5m deep (normally for 30 minutes)
It's probably worth noting, that just because something is IP68 rated and great at lasting underwater, it may not be tested to withstand rain or spray from a jet of some kind.  
Golden Margins Industrial Monitor IP68 Waterproof Test
When the scenarios you use are too harsh and have waterproof level requirements, you can choose the IP68 waterproof level. Recently we did a waterproof grade test on the 10.1inch Touch machine.
Here is our waterproof test:
Test object condition: use German Wacker glue and adopt optical bonding technology
Water depth: 0.5m
Test level: IP68
Test object: 10.1inch touch screen
Test method: power-on
Test time: 7 * 24h
Test result: the machine has no water intake, and the touch screen display is all fine.
The success of the above IP68 waterproof grade test is of course inseparable from the Golden Margins optical bonding technology. Optical bonding is a technology that injects special glue into the display glass or touch screen and TFT liquid crystal (TFT) panel and coated with a layer of resin (OCR) or film (OCA), bonding into a solid laminate without gaps or bubbles. When selecting screens for any project, you should evaluate the environmental and operational conditions that screens will have to endure.
Our Optical Bonding Service

Organic Silicone Glue (Germany Wacker Glue)
1) Be able to withstand the harsh ambient (Working Temperature: -35℃-110℃)
2)The Glue will not change to yellow even working under high temperature
3) Be able to prevent bubbles created inside between TP and LCD.
4) Be able to prevent yellow screen.
Golden Margins –Entire Range of Touchscreen Products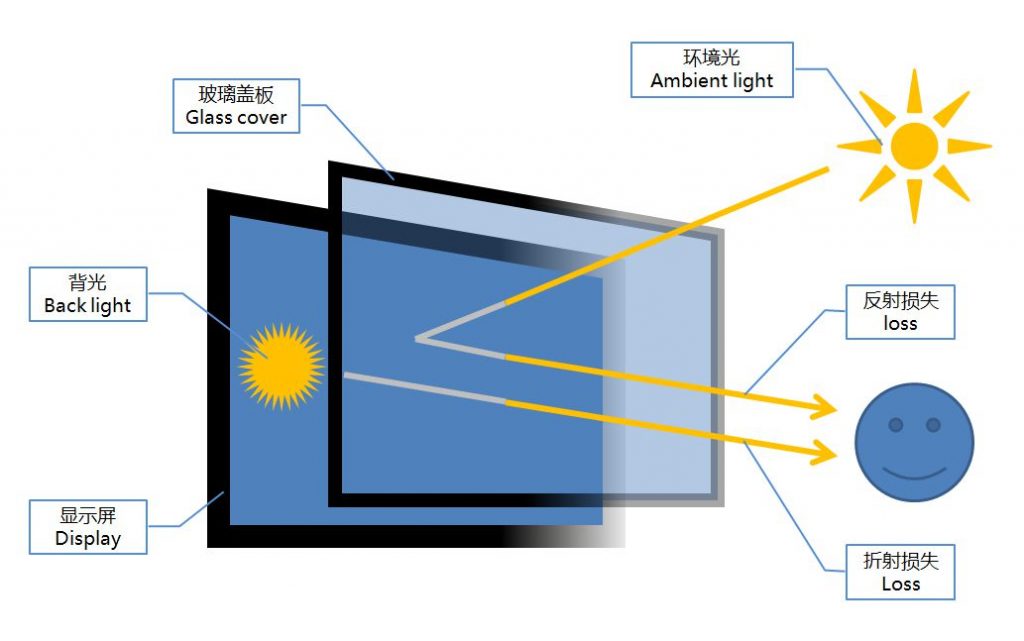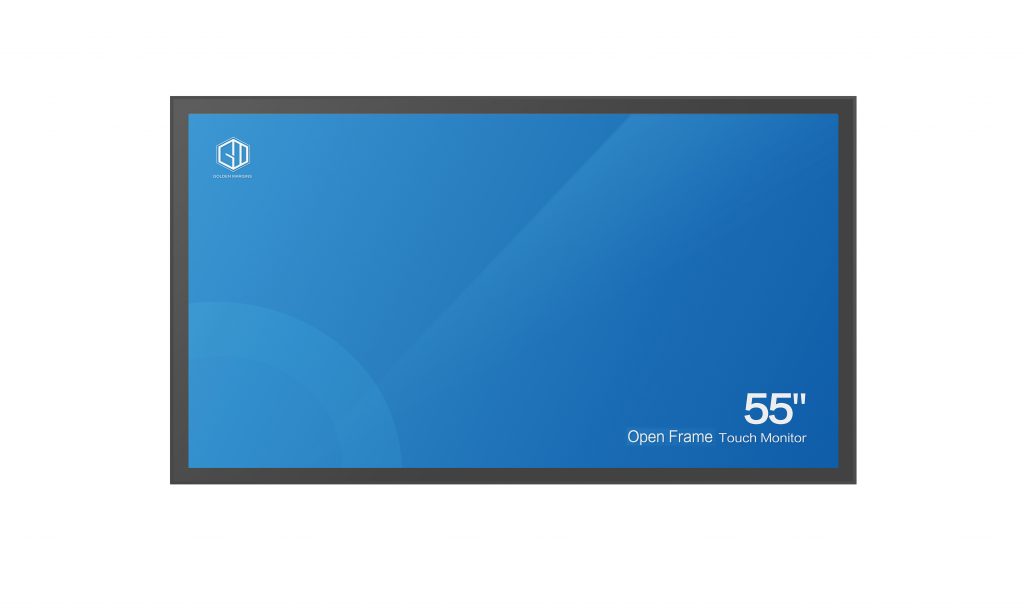 We hope you found these touchscreen or panel PC fundamentals informative. Goldenmargins offers a broad selection of Industrial Touchscreen Monitors and Touch Panel PCs in various sizes and configurations, including medical touch screens, sunlight-readable touch screens, open-frame touch screens, and waterproof touch panels, as well as other unique touch screen or panel PC designs. You can learn more about our services HERE or by calling us at +86 755 23191996 or sales@goldenmargins.com