demo
About 4K touch TV interactive all-in-one whiteboard online education conference high brightness machine
55″ 65″ 75″ 86″ and 98″ LCD display Android OS Dual-system 4K Digital multi-touch Multi-functions Multi-Media Interactive LCD  Display has 3mm physical tempered anti-glare glass; strengthens the visual effect, improves the touch experience; standard 20-point touch, faster-writing speed, the best writing experience.
LCD display Dual-system 4K All-in-one Education Conference with Multi-functions Multi-Media Interactive LCD Display Kiosk Advertising.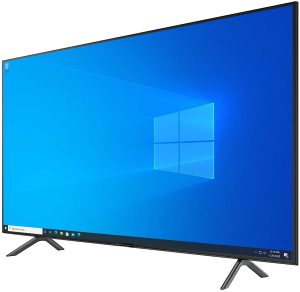 Enabling  Teaching and Learning Intuitive
4K touch TV interactive all-in-one whiteboard online education conference high brightness machine. The conference and education integrated machine of the Golden Margins Series consists of 55″ 65″ 75″ 86″ and 98″  interactive displays. Each display boasts a stunning 4K resolution and a highly responsive 10-point touch screen, allowing multiple users to simultaneously write and draw using their fingers or dual-tip pens for interactive learning experiences. Enhanced by integrated front-facing speakers, this series delivers superior image and audio quality to create immersive multimedia experiences that captivate students and drive engagement.
Empowering Collaboration with All-in-one Whiteboard
To enrich learning experiences, the Golden Margins Series comes preinstalled with software. This robust software combines comprehensive lesson-planning tools and enterprise-grade security with cloud-based accessibility, enabling educators and students to connect and communicate effectively in class.
Optimizing Productivity and Longevity
The Golden Margins Series introduces advanced multi-tasking capabilities for greater classroom productivity. Comprising Picture-in-Picture (PIP) and Picture-by-Picture (PbP) modes, these capabilities enable teachers to elevate their presentations by simultaneously displaying content across multiple windows. Utilizing PiP mode, teachers can sketch and annotate on the whiteboard while a video plays in a floating window. Alternatively, PbP mode displays two windows in parallel, allowing teachers to whiteboard in one window alongside test questions displayed in another.
Feature
4K all-in-one education high brightness machine has 3mm physical tempered anti-glare glass; strengthens the visual effect, improves the touch experience; standard 20-point touch, faster writing speed, and the best writing experience.
Built-in WIFI modules on the Android motherboard and PC in the machine, which are convenient for users to perform wireless transmission and network operations through WIFI.
Support side-pull touch menu, support any channel writing, annotation, screenshot function; child lock function, button function can be shielded by setting, etc.
Front-mounted expansion port: Front-mounted one-button start switch realizes three-in-one TV, computer, and energy-saving integrated switch function; convenient operation, simple and elegant appearance.
The front remote control window is convenient for users to use the remote control to operate, set, and debug the machine.
Front speaker sound, honeycomb soundhole.
Aluminum alloy outer frame, sandblasted anodized surface, iron shell back covers, active heat dissipation; ultra-narrow sandblasted face frame, ultra-narrow design, optical bonding technology, the face frame of the whole machine is only 26mm on one side.
The international standard OPS slot is used, and the integrated plug-in design is convenient for upgrading and maintenance. There is no connecting line of visible computer modules outside, and the fuselage is beautiful.
Golden Margins –Entire Range of Touchscreen Products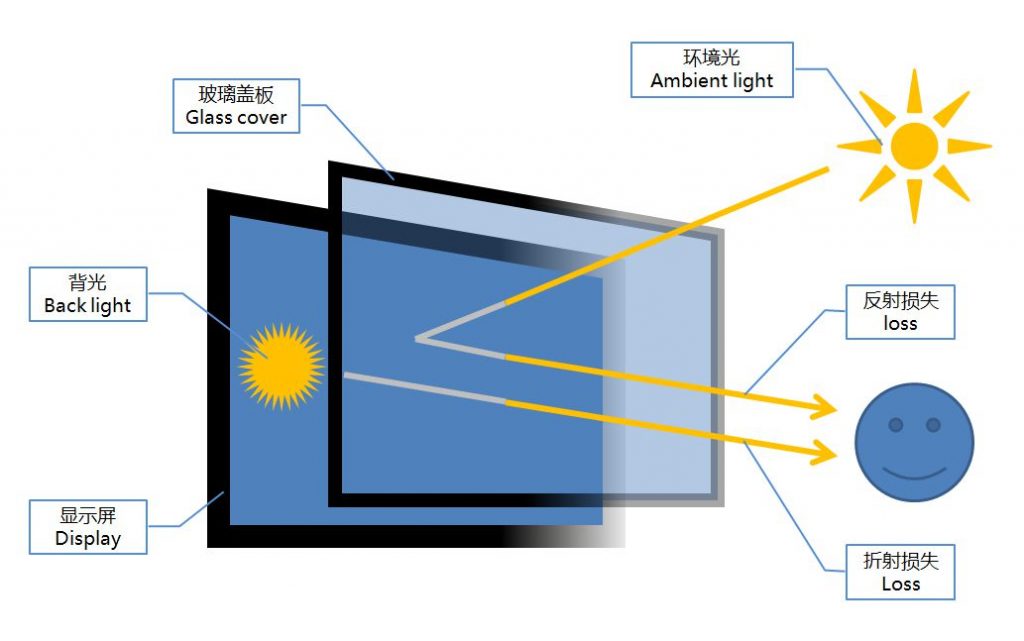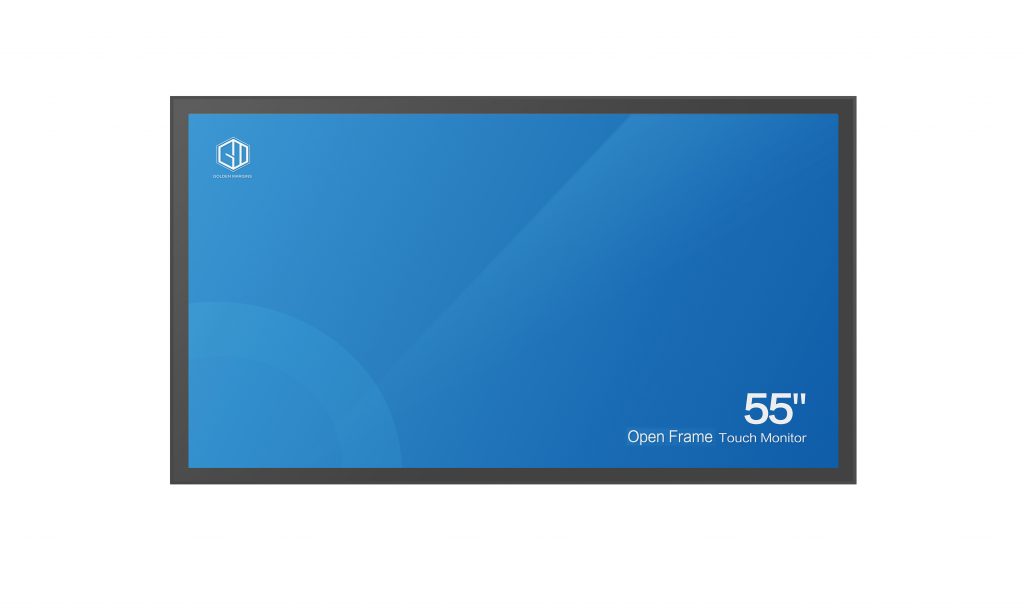 We hope you found these touchscreen or panel PC fundamentals informative. Goldenmargins offers a broad selection of Industrial Touchscreen Monitors and Touch Panel PCs in various sizes and configurations, including medical touch screens, sunlight-readable touch screens, open-frame touch screens, and waterproof touch panels, as well as other unique touch screen or panel PC designs. You can learn more about our services HERE or by calling us at +86 755 23191996 or sales@goldenmargins.com