demo
What is an LED Wall Display? 

 
An LED Wall Display is the newest type of display that adopts LED technology. LED stands for "light-emitting diode," which is responsible for converting electrical energy into visible light. What's innovative about them is that each pixel on an LED display is made up of a combination of red, green, and blue LEDs. Using different light levels, the diodes can then produce billions of possible colors, delivering real-to-life color depiction.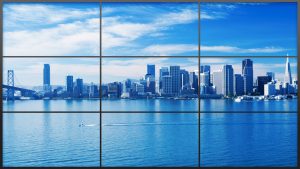 In the past, LCD wall displays were the most common solution, and these used LED or fluorescent backlights. LED displays, thanks to their composition, are more energy-efficient than alternatives (including LCD displays) while also delivering superior light intensity and better viewing angles. Currently, this range of products is divided into two categories: traditional LED Displays and all-in-one LED Displays.  
An LED wall display can be used in a wide range of different settings. Within the field of education, for example, schools and universities can install displays in the entrance halls or auditoriums to make announcements, share important information during an assembly, or show presentations.  
Wall displays of this kind can also be implemented in museums, during leadership summits, festivals, conferences or events, or as part of an upgrade to a more modern workplace, where an LED display can enhance both communication and collaboration. 
In terms of the LED display size options, a 108″ large-format display is a starting size for any conference room, showroom, museum, or art gallery. Most picked are display between 135″ & 163″. Meanwhile, larger venues, such as concert halls or public spaces like train stations, can be greatly enhanced by a huge 216″ LED wall display. 
It's even possible to combine two 16:9 walls to create an impressive 32:9 video wall. This solution would fit gargantuan venues such as Opera houses or control centers. 
What Should an LED Wall Display Deliver for Users?

 
High brightness

 

Seamless large screen size

Picture clarity

 

Color gamut

 

Viewing angles

 

Energy efficiency (but only in cases where COB packing technology is used)

 
Seamless Viewing Experience

 
One of the biggest benefits associated with both traditional and all-in-one LED wall displays is the seamless viewing experience on a huge screen. Modern, high-quality displays of this kind will have virtually frameless edges and no image grids in between the large display and will be equipped with either SMD or Chip on Board (COB) LED technology (for the most high-end devices), which packs the LEDs in a way that improves luminous efficiency while also enabling wider viewing angles. Additionally, they're more reliable thanks to moisture-proof and dust-proof screens. 
An Immaculate Display

 
In the large format display market, LED display is the least influenced by ambient light. This means that the lightning conditions – too bright spaces for example – will not affect what is displayed on the screen too much.  
Easy Delivery, Installation and Maintenance

 
The major benefit of acquiring an all-in-one LED wall display is the ease with which it can be delivered, installed, and maintained. The newest iteration of LED makes use of a modular design, which allows for frontside maintenance, hot swapping of defective modules without changing or turning off the entire display, as well as fast installation times.  
Intuitive Operation and Wireless Content Sharing

 
Within the education and business settings, it's important to be able to share knowledge, tasks, and ideas easily. All-in-one LED wall display makes it possible to use both screen sharing and screen casting technology over a Wi-Fi network, providing opportunities for wireless content sharing and collaboration. This can be especially useful when it comes to shared creative processes, reporting, conferencing, and similar group activities.  
Unique add-ons for All-in-One LED Displays

 
It's also becoming increasingly common for All-in-One LED wall displays to include built-in speakers, with high-end models offering excellent onboard sound. Some also collaborate with famous speaker brands – like ViewSonic partnered with Harman Kardon, for example – for an elevated immersion. Even then, there's still an option to utilize an external speaker system as part of a wider LED wall display and sound setup. 
Golden Margins –Entire Range of Touchscreen Products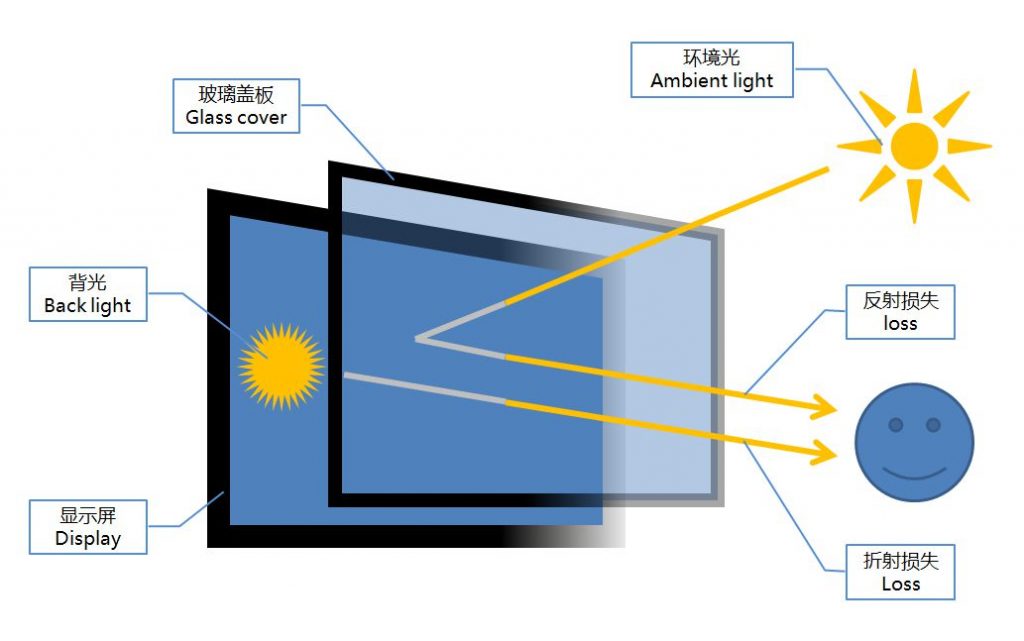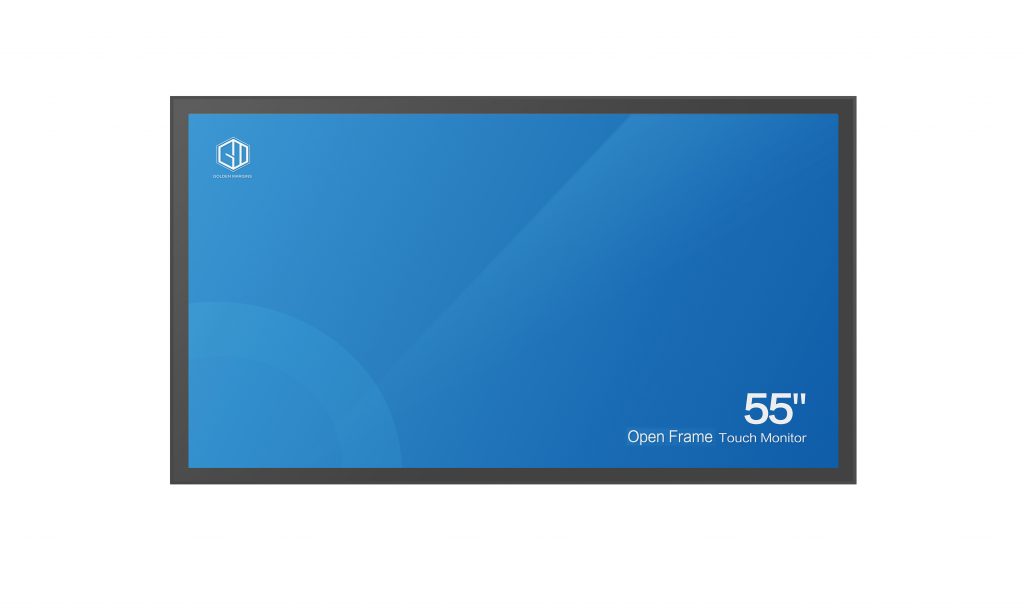 We hope you found these touchscreen or panel PC fundamentals informative. Goldenmargins offers a broad selection of Industrial Touchscreen Monitors and Touch Panel PCs in various sizes and configurations, including medical touch screens, sunlight-readable touch screens, open-frame touch screens, and waterproof touch panels, as well as other unique touch screen or panel PC designs. You can learn more about our services HERE or by calling us at +86 755 23191996 or sales@goldenmargins.com